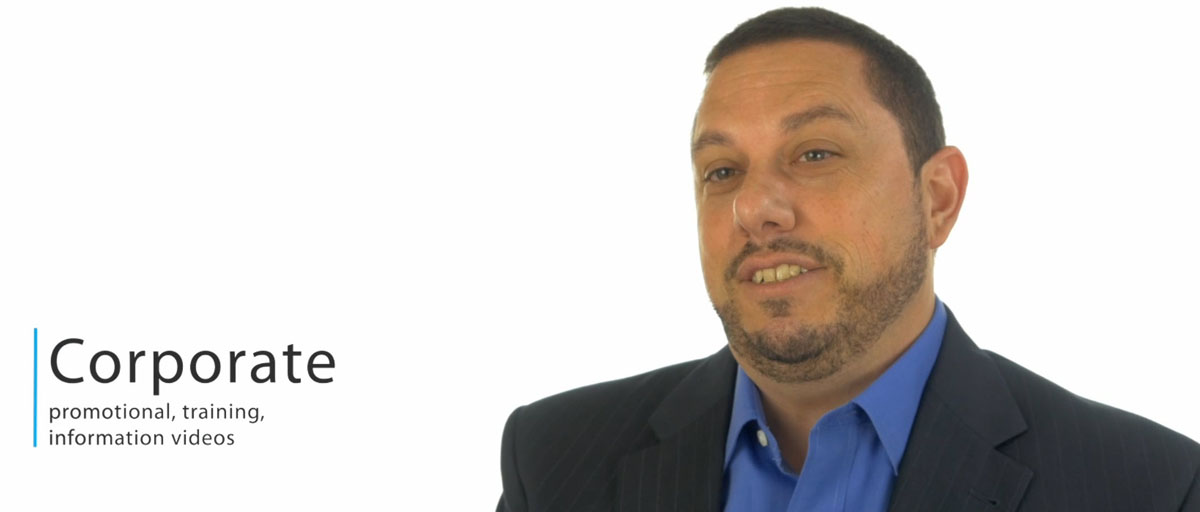 Make your video masterpiece today!
JP Media Production | Corporate and Commercial Melbourne Video Production
Video Production Workflow
This is what a typical video production looks like. However there are MANY things to consider along the way. Probably one of the first things I emphasize is the concept that you have 5-15 seconds to grab your audience (especially for web-based production). If you cannot do it in that time, you have lost your viewer. There are literally billions of pieces of media floating around so things like pacing, visual and audio stimulation, demographic, and many other factors play into a video being a success, or another video buried with the billions. Melbourne Video Production is a vast and competitive sphere.
But this is where our Melbourne video production experience comes into play and is our point of difference. So many times companies and people approach us with an idea and product to showcase or maybe a story to tell, but through initial brainstorming discussions, we drill down to the core of what needs to be said that few people will think about. And it's in seeing things with a different perspective that a storyboard is developed and production starts. We ask the challenging questions because our reputation is at stake. It all boils down to a simple idea… we're only as good as the last job we did.
Concept
It all starts with an idea and a goal in mind. Through creative brainstorming, a concept is developed.

Pre-Production
I consider this the most crucial step. With solid planning, you can account for so many things and be able to go into the next stage with confidence.
Shooting / Production
With a solid plan and shot-list in place, it's a matter of working the plan. Hiccups always occur along the way, but it's our experience and quick thinking that allows us to adjust.

Edit
With beautiful imagery shot, it's time to chop it up and tell your story. Things to consider here are things like pacing, mood, emotion, motivation, etc. This is where Melbourne Video Production is brought to life.
Publish
Once everything is edited into a concise and complete piece, it's time to tell your story to the world by the many outlets available today.
Check out some of our work | Melbourne Video Production
Citibank Promotion | Melbourne Video Production
Citibank Credit Card Promotion
In conjunction with Gary Mehigan, Citibank ran a series promotion where you would receive a free bottle of wine to accompany your meal if you paid with your Citibank dining card.  A really great shoot with a positive experience and outcome.
Intuit Quickbooks Online | Melbourne Video Production
Quickbooks Online Launch
Quickbooks has been an industry standard in the United States for business and tax management. And recently they launched in Australia to promote their online service. Very easy to use product and affordable.
Sharpen Learning Tool | Melbourne Video Production
A new interactive learning tool
We've partnered with Sharpen to be the exclusive 4k video content provider for Sharpen Learning Group. Sharpen provides a bespoke learning app for many medium to large sized corporations and government entities. For more information on Sharpen, go visit their site. Sharpen Learning Group>
Thousand Hills Ministry | Melbourne 4k Video Production
Last July we traveled to Haiti to feature how Thousand Hills Ministry supports local Haitians by providing economic ways to support themselves. This is unique to other relief and ministry groups with a focus on empowering local leaders who know the language and culture. Very fortunate to be a part of this.
Lifehouse Production Commercial | Melbourne 4k Video Production
In an effort to come up with a creative way to encourage people to join the Lifehouse Production team, we developed a script and produced a video that is very unique and effective. A tremendous amount of effects were used, but much of it so seamless you'll never know what was done. The end result… a slick and effective campaign.
Spotless Ignite Event | Melbourne Video Production
A fun 3-day hackathon
In an effort to tap into the 30,000+ full time staff, Spotless put together a fun "Hackathon" style event giving 8 teams the opportunity to further their ideas in their related fields. This type of event is a real win for Spotless as it shows Spotless is encouraging its staff to grow… something captured in this video.
Uber Melbourne Office | Melbourne Video Production
Director
The Uber Melbourne office was looking to create a 90 second to 2 minute video highlighting the atmosphere within their new location to showcase what fun it is to work for Uber. The client wanted a real "MTV Cribs" style. We stepped in to storyboard and give shooting direction showcasing so nice slo-motion and "quick whip" style camera transitions to help make this piece more entertaining (as well as give the editor a break). The folks at Uber were extremely happy with the end result.
Wild Turkey | Melbourne Video Production
An extreme challenge with a great result!
Wild Turkey was going around Australia showcasing some custom drinks made with their product. The challenge came with the turnaround time. We shot this between 6-9PM and had to have the 1st draft delivered by morning!  Thankfully the pre-production was top notch with a very specific and concise edit due to this needing to be only 60-seconds (social media) Draft was done by 2am, review and corrections by 8 AM, with a final draft uploaded by noon the following day. Win!
A Christmas Medley | Melbourne Video Production
Good Christmas fun in 4k
The new Red camera is flat out amazing. And what better way to see what it can do than to shoot a Christmas medley for my church (Lifehouse). Each square is 4k with a 4k final output. Pulling the chroma key (greenscreen) with this camera is a breeze with top results.
Bricks and Agent | Melbourne Video Production
Commercial social push
Brought in purely to produce. The client wanted a very clean look the tied home buys with agents. While it's not apparent, this video features a tremendous amount of After FX work from tracking and inserting objects, to painting out objects. Subtle but effective.
2017 Uber Contest | Melbourne Video Production
A creative outlet
Beginning of 2017 Uber held a contest for 90-seconds creators to pretty much go nuts. And it dawned on me… "Uber the Musical". So I wrote and recorded everything with a concept in mind that our hero Uber driver lives in a surreal world where everyone loves him oblivious to reality. While I didn't win the $10,000 1st place prize, I took 3rd. Not bad considering 200+ people entered.
Like What You See?
Any video project has its own challenges on the path to success. I take a vested interest in every project I get involved with from inception to completion. Contact us today to discuss making your media dreams come true.